CATALOGUE NO

#041 19FW
PRODUCT

BODY BAG
ARTICLE

510809

PRICE18000 JPY

COLOUR



SIZE SPEC
FABRICS C/#Black⇒: FACE SIDE - X-PAC™ [POLYESTER100%/NYLON100%]
C/#Transparent⇒ FACE SIDE - X-PAC™ [POLYESTER67%,ARAMID33%/POLYESTER80%,NYLON20%]
C/#Silver⇒ FACE SIDE - X-PAC™ [POLYESTER99%,ALUMINUM1%/POLYESTER100%]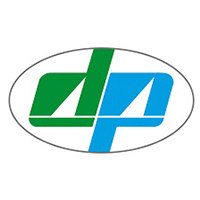 COMPONENTS ZIPPER - YKK VISLON®
TAPE - MIL-SPEC WEAVING TAPE
TAPE - VELCRO®
BUCKLE - FIDLOCK®



SYSTEM WATERPROOL

WEIGHT110g
DESCRIPTION X-PAC™を使った小型のボディバック。
フラットなルックスだが、少量のマチも付いており実用的。
バック上端と側面にZIPが付き、二方向がからアクセス可能。
ジップテープが引き手になっており、引っ張る事で2本のジップが二方向に一気に開けられる構造が特徴。
ショルダーストラップと補助ストラップにより身体にしっかりと固定することができる。また補助ストラップにはFIDLOCK®のバックルがついており、容易に着脱できる。

【X-Pacに™ついて】 X-Pac™は、異なる4種類のクロスをラミネートした4層構造で、紫外線・海水・強風など過酷な環境下での使用に耐えるヨットの帆に使われる技術をベースにしており、軽量ながら強靭で高い耐久性・防水性を確保。

Body bag using Black X-PAC™.
Small gore is attached for utility though it looks smart.
Two zips are arranged on the edge. By drawing tape attached to pullar two zips are unfasten simultaneously.
Shoulder strap and auxiliary strap appress the bag to body.
Auxiliary strap is easy to unlock by FIDLOCK buckle.